Read. Read. Read-A-Thon!
This is going to be my very first read-a-thon and I have to say, I'm pretty excited! I'm keeping it pretty simple this first time around, hopefully by the end of 24 hours I can see how I hold up and maybe do something cool for the next one. (A vlog? Donations to charity? Yes, please!) Anyway, I have a cup of tea all made up and hopefully I can finish waking up and do some justice to the pile of books I have selected. These include:
Arabella by Georgette Heyer
Wilderness Tips by Margaret Atwood
A Certain Chemistry by Mil Millington
A Christmas To Remember by Thomas Kinkade
The Christmas Blessing by Donna VanLiere
I'm not confident of finishing any but two of these books, but at least I'll get a start on some and it's giving me some diversity.

Hour 2
Well, here we are at the two hour mark and I have very little to show for it. I only managed to read 39 pages so far today! Pitiful! While checking in on things with the rest of you I noticed a little break challenge over at I Heart Monster to take part in, and so thought I would. A mental health break already? Don't mind if I do!
The challenge is to find five blogs, not your assigned buddies, and leave a compliment on their blog. Then post about it on your blog and link to them with your compliment! Pretty simple, and it gave me a chance to cruise the scene. Here are the blogs I found:
In Spring it is the Dawn has a beautiful, clean layout. Not to mention the loveliest photographs of flowers in their header. They were also the blog that introduced me to the whole book blogging community so I was stoked to find out they were taking part in this read-a-thon.
Ruby Loves Adventure has an etheral layout and color scheme over at their blog. A very well laid out blog as well!
Lose Your Cred has a fantastic color scheme, very bright and punky. I love it! Kept it nice and simple too, which has its perks!
Sasha & The Silverfish has a beautiful header image. Very well done!
BiblioAddict has a very slick and well laid out blog. All the latest web gadgets and gizmos too, which a design geek like me loves. She even has the same flash tag cloud plugin that I use! And, the same auto-rotate image script that I used to use on every blog on my domain, I miss that nifty little script.
Back into the fray then. Looks like I will finish Wilderness Tips soon and I am planning on writing the review on read-a-thon time when that happens. I am not falling behind on reviews ever again!
For people new to the site, I keep things simple so only my latest post displays on the main page. If you want my older chatter (read-a-thon posts, etc.) then check out the Chatter link above.
Hour 6
What happened to hour 4? It just came and went! I did not spend a lot of time reading, mainly I spent the time trying to fix my FTP program (my profiles got corrupted, I can't connect to anything, argh!). I did manage to finish Wilderness Tips though, so I have that going for me! In its place I'm picking up Mirror Mirror by Jane Yolen. It's always nice to have some short stories to intersperse with regular reading.
For the break this hour Seriously Reading wants us to post our favorite book covers. I find that all of my favorites seem to be ones based off of paintings. Like so: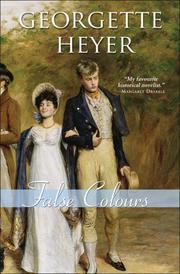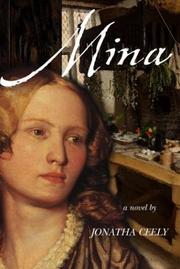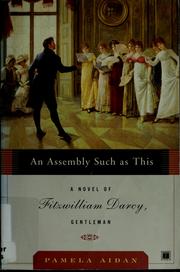 Old school design, I guess you could say. To me it lends class and a sense of history to a book. Not to mention a face to the characters within!
Well, back to reading then. Hey, I even managed to get dressed sometime in the last four hours, hows that for progress, eh?
Hour 10
Oh my goodness, the hours are just flying by! I just wanted to tell the people posting comments, thank you so much for all your support through this! I really didn't expect such an enormous amount of feedback and support and I really, really appreciate it. I will reply to all of your comments, but probably not until tomorrow, I'm trying to spend what little of the day that is left concentrating on reading. I am probably going to have to go lay down for a nap soon!
For this hour's break Reads4Pleasure wants to know who my favorite literary hero/heroine is all of my time, and who my most hated literary villain is of all time.
This is a little late in the read-a-thon for me to have much cognizance for this sort of thing, but I will give it a try! Really, my more recent reads stick out a lot more than my older ones and so I'm going to go with them for my fave hero/heroines. They would have to be, in no particular order:
Elizabeth Bennet of Pride and Prejudice
Jane Eyre of Jane Eyre
Frederica of Frederica
Molly McIntire of American Girl
Violet of Violet and Claire
Hermione of Harry Potter
For villains I would have to go with, again no particular order:
Paris Trout of Paris Trout
Dracula of Dracula
George Wickam of Pride and Prejudice
Voldemort of Harry Potter
A truly lame list but my brain is fried. I think I'm going to try and get through chapter ten of seventeen in my current novel, Arabella, and then take a short nap.
Hour 12
I can't believe I'm at the half way point already! That is just insane. I've made a little more headway into Arabella and am fairly confident I will finish it by the end of the read-a-thon. My FTP program is still broken and I feel like I'm limping along on one leg because of it. Or missing an arm. Or something. Something vital is missing!
For the hour 12 break English Major's Junk Food wants us to list our favorite quotes from our favorite piece of classic literature. For me that would have to be Pride and Prejudice.
"It is a truth universally acknowledged that a single man in possession of a good fortune must be in want of a wife."
. . .
"'From the very beginning, from the first moment I may almost say, of my acquaintance with you, your manners impressing me with the fullest belief of your arrogance, your conceit, and your selfish disdain of the feelings of others, were such as to form the groundwork of disapprobation on which succeeding events have built so immovable a dislike; and I had not known you a month before I felt that you were the last man in the world whom I could ever be prevailed on to marry."
. . .
"Elizabeth was too much embarrassed to say a word. After a short pause, her companion added, "You are too generous to trifle with me. If your feelings are still what they were last April, tell me so at once. My affections and wishes are unchanged, but one word from you will silence me on this subject forever." Elizabeth feeling all the more than common awkwardness and anxiety of his situation, now forced herself to speak; and immediately, though not very fluently, gave him to understand that her sentiments had undergone so material a change since the period to which he alluded, as to make her receive with gratitude and pleasure his present assurances. The happiness which this reply produced was such as he had probably never felt before; and he expressed himself on the occasion as sensibly and as warmly as a man violently in love can be supposed to do."
Isn't that so beautiful? The abridged, abridged, abridged version of Pride and Prejudice ladies and gents!
I really need to get around to that nap sooner rather than later or risk putting myself down for the night!
Hour 14
I finished the introduction in Mirror, Mirror (hey, it was an accomplishment!) and have nearly finished Arabella. Getting more reading in now that it's late, I got my second wind sans nap. Thank you circadian rhythm! I even read a chapter of A Certain Chemistry out loud to hubby. That one we are reading together. I have a truly horrible fake English accent by the way, he claims it makes it all the funnier though.
There are two mini-challenges for this hour's break. First Chick Loves Lit wants us to answer a series of questions using only objects within the room we are reading in as answers.
. . .
Name of the book you're currently reading: Arabella by Georgette Heyer
Wanting Most: More yummy Christmas candy.
Something you like to do besides read: Play throw the mousey with my cat.
Fact about yourself: I collect lots and lots of butterfly objects. (pictures, sculptures, ornaments, trivets, decorative plates, stationary, dish towels, sun catchers, vases, wall scrolls, bookmarks…)
Activity you would be doing today if it weren't for the read-a-thon: Either addressing Christmas cards or assembling a ginger bread house.
. . .
The other mini-challenge is over at Tif Talks Books where she wants us to fill out mad libs using our current read!
. . .
Flames and Alcohol Don't Mix
Once upon a time in the land of The Abbey, there lived Arabella and The Vicar happily ever after. Is that not how the story always goes?!? On the night before Easter, The Vicar was sleeping peacefully when all of a sudden there was a possession. He jumped out of bed to awaken Arabella.
As both stood there, looking at the Madeira in their front room, they felt gloom. How could it be? Was it true? To be face to face with Madeira was not possible. What were they to do?
With quick thinking, Arabella and The Vicar exchanged a knowing glance and flamed.
From there, we may never know what happened in this story. It could be charitably-minded. Or, it could be sensible. It truly is a mystery! However what we do know is this . . . . Arabella was so much pleased by this disclosure that she lost interest in Leaky Peg, and confined herself to the far more agreeable task of convincing Mr. Beaumaris that his very obliging sentiments were entirely reciprocated.
The End
. . .
So, Arabella left the Vicar, who became possessed by an alcoholic drink, to be with Mr. Beaumaris. The Vicar attempted to flame his alcoholism, to predictable effect, and is now known as Leaky Peg. Makes perfect sense to me.
Hour 19
I am at hour 19 and I am so hungry! My husband has sensibly gone to bed two hours ago and the cat with him leaving me to sit and wonder how I am to cook or eat anything without waking him up. I am down to just a dozen or so pages from the end of Arabella. I think I will skip writing the review until tomorrow, er, today, er, after some sleep. My review of Wilderness Tips needs a few touch ups, and that was written back in hour 4! There is no way I can string together coherent thoughts about Arabella here in hour 19!
I am so close to the end I am going to do my best to push on and finish out the 24 hours. I'm taking a short break now with Mirror, Mirror, reading about Jane Yolen's (and her daughter's) take on Cinderella which is great because Arabella is really just a historical regency romance take on the same story. Complete with fairy godmother!
There needs to be more food in the world that can be eaten with one hand while you have a book in the other. Really. Gosh, I'm hungry.
Hour 22
I can't believe I am still awake and still going. Sometimes I have to read paragraphs once or twice (or three times) but I am confident I am still reading, understanding, and making progress. I finished Arabella (only took all freaking day – sorry, tired), and am 100 pages into Mirror, Mirror. So, two books down now, and 1/3 of the way through a third book. The next book I've picked up is The Christmas Blessing.
My husband got up around 5:30 this morning to check on me, he and the cat both actually, but now they are both back asleep in bed. I'm looking forward to the point when I can join them. For once I will be glad hubby doesn't bother getting out of bed until noon!
I was going to talk about some insights I had gotten when reading about Jane Yolen's take on Cinderella and comparing it to Arabella and it was all so cool when I read it and now it all just flew out of my head. Come back, thoughts! Hopefully I will remember what I was thinking after a few hours of sleep.
Well, anyway, two hours to go!
Finish
Wow, my first read-a-thon was a complete roller-coaster! I started off slow, really slow. But, I got into the swing of things, especially once my husband stopped bugging me and went to sleep. (But, don't tell him I said so!) And, as the hours went on and I got more and more sleepy reading became more and more important because the longer I spaced the more in danger I was of falling asleep!
I finished two books: Wilderness Tips and Arabella. I got 1/3 of the way through Mirror, Mirror and 1/4 of the way through The Christmas Blessing. Apparently it's a sequel, but I had no problem picking up where the first book left off. I also read one chapter aloud to my husband out of A Certain Chemistry, complete with bad fake English accent.
So, all in all, I got a lot more reading done than I thought I would, though there were points where I was worried I would get a lot less done! I predicted just barely finishing two books, not finishing two and then some! This ended up totaling 482 pages read for the past 24 hours, holy cow
For people new to my blog if you want to view my older chatter posts (such as posts detailing the start of this read-a-thon, etc.) then check out the Chatter link in the nav bar at the top of the site. I'm going to have to fix that to make my navigation make more sense in the face lift I'm planning for this January. I always redesign, facelift, and organize my sites in the New Year, isn't that weird?
Anyway, I'm tired, and feeling very, very accomplished. I had a lot of fun reading with all of you, meeting tons of new blogs, and participating in lots of fun and cool mini-challenges. I will make the rounds and reply to all your awesome comments and check out all your blogs, post read-a-thon wrecking ball, after I catch some shut-eye. Thanks so much to Dreadlock Girl for running this, it was lots and lots of fun and I'm glad I got to participate! 'Night, all!