Princess Bookie's Recreate a Book Cover Contest Entry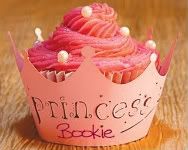 Princess Bookie is hosting a contest to re-design the cover of a YA book coming out in 2010. You can find out all about Princess Bookie's Recreate a Book Cover Contest and enter yourself if you want. There is a limit of 50 entries or a deadline of March 15th. Whichever comes first.
I decided to recreate the cover for Mockingjay by Suzanne Collins. It's the final book in the Hunger Games trilogy and is coming out this August. I have read The Hunger Games and am going to reward myself with Catching Fire as soon as I get all caught up on reviews. So, needless to say, I'm excited! I did end up spoilering myself, though, when I read the synopsis of Mockingjay to design the book cover. Still looking forward to Catching Fire in spite of it!

First off, there is nothing wrong with the Mockingjay cover! I love it as much as I love the others, very uniform and I like what they are getting at. I'm totally breaking that mold though with the direction I'm going. The original was very militant, patriotic with a light blue color implying freedom and (maybe?) ultimate peace. I kinda snagged onto that last one.
So, this is my idea of what the series would have looked like if the designers had gone a completely different way. For the last book I still kept the blue as a color of hope and peace but went with black silhouettes to still show a sign of something ominous and because I think we all have our very own Katniss at this point, yeah? Still, no violence, nothing militant, but the birds are flying away and Katniss is walking towards the trouble, but also towards the light.
The border is site styling, click to get full size version. This image is made up of five royalty free vector images that were used with permission from the artists.
Edit: I got an idea to do a tongue in cheek reference to the pin, so I did that and then threw the same bird into the title to draw attention to it. Not sure if I like it so I might go back to the old version yet. Thoughts?