2009 Year End Wrap-Up
In 2009 I picked up this book blog after a semi-hiatus and really started working with it as part of my 101 Goals in 1001 Days. I wanted to read and review all of the unread books in my collection, totaling about 300 books at the time. Then I discovered the book blogging community in October and participated, unofficially, in my first read-a-thon to try and get caught up on my back log of reviews. After that things just started to take off for me.

I borrowed the following meme from Booklust, keep in mind I only read 39 books this year, 28 of those were since Halloween when I started getting involved with the community. So, not a lot of books this year. Hopefully there will be next!
Best Book of 2009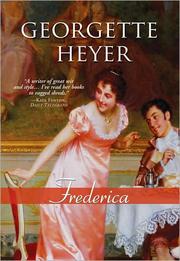 Frederica by Georgette Heyer
That would have to be the book that introduced me to Georgette Heyer. I picked it up after finding it amongst recommendations from one of my favorite Amazon reviewers that I stalk follow through their RSS feed. I love Georgette Heyer's work, her writing, her characters, her dialogue, her attention to detail and historical accuracy, everything. This particular novel I loved because of the very strong heroine that works at being the head of her family during a time when it was nearly impossible for females to do so. The way she cared for her family and had such a great sense of humor along with it was wonderful to read about. This book got me hooked on historical novels again, as well as reading about the regency. And, of course, I completely fell in love with the work of Georgette Heyer!
Best of the Rest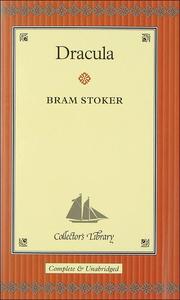 Dracula by Bram Stoker
I started this book for Halloween of 2008 but didn't finish it until nearly Easter of 2009, as I was reading it aloud to my husband. This was my only classic of this year but I really loved it. I wanted to ease into the vampire craze that seems to be sweeping the country and decided to start at one of its roots. This book answered that aim admirably. I loved reading about the original Dracula and about the scientist and his team that had to try and stop him using old folk legends and superstitious trickery. Even if the way they treated the women was a little annoying, it was still a great read and I recommend it to any and all vampire fans. There's just something about biting into an old classic.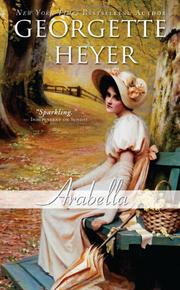 Arabella by Georgette Heyer
I loved this take on a regency version of Cinderella. I love fairy tales and getting to read about a girl of the regency having a godmother that whisks her away to a London Season along with a little bit of luck and maybe some magic (via the gossip of the Ton) this penniless daughter of a Vicar becomes the biggest talk of the Season. I also enjoyed how this book addressed the underside of London during the Regency. It wasn't all parties and balls, and Arabella was the first Georgette Heyer novel that I read that addressed that.
The Cambist & Lord Iron by Daniel Abraham
This was actually a short story published in a book called Logorrhea that I particularly enjoyed. It was a fairy tale of economics and actually managed to contain a very compelling story line. The short story made the world of economics appear fantastical and placed an economist, or to be more particular, a cambist in the role of hero. Through a series of adventures, or perhaps quests, or perhaps dragons, he faces some serious ethical and moral quandaries about the worth of everything from money (firmly in his field) to objects, people, freedom, time, and so on. This story is short, but it is one you will want to read more than once and definitely gives you a lot to think about.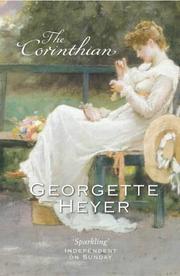 The Corinthian by Georgette Heyer
I loved the innocence, naivety, and yet iron will and can do spirit of Penelope Creed from The Corinthian. Dressed like a boy she leads a mad dash romp into the English country side, with a Sir Richard Wyndham following along behind in a vain attempt to keep her out of trouble. A typical Georgette Heyer fiasco ensues with stolen jewels, a murder investigation, highway robbery, intrigue, a pursuing aunt, an eloping couple not to mention Pen's secret identity. It all combines and results in more tangles and trouble for poor Sir Richard who somehow has to make it out of this with his dignity and reputation in tact. I loved reading about this heroine and this couple, it is one of those books that you just don't want to have end.
Female character I'd most like for my new BFF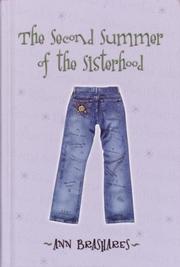 The Second Summer of the Sisterhood by Ann Brashares
That would have to be Bee from The Second Summer of the Sisterhood. Of the four girls she is the one that I empathize with most. Her brushes with depression, and fears of dealing with the problems closest to her own heart are things I can understand. Unlike me though she has also lost a parent, in a really horrible way, and also has deal with a distant to absent father and a strained relationship with her twin brother. I will say though that, when seeing her home life you do realize that if it wasn't for her insisting on focusing elsewhere she wouldn't be so bubbly and bright as she is. And, it is her charisma that I like most.
Female character I most cheered for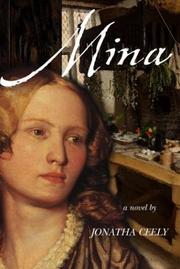 Mina by Jonatha Ceely
I really honestly cheered for this character. Mina is a story about a girl who flees Ireland during the potato famine and has to find her way in a new strange country alone after becoming separated from her brother. A horrible secret results in her having to run and hide in the English countryside dressed as a boy and it is only through her friendship with a cook on an estate that she eventually finds safety, a haven, and perhaps a home, as long as the secrets that she has to keep don't follow her, even there. It was very interesting reading about the troubles the Irish people faced during this era of English history, and to read, for once, about only the underside of an English country house. We hear about the coming out of the daughter of the house and we see the food being prepared and the work done behind the scenes, but this book is about the lives of the people who make the style of living maintained by a rich country gentleman possible and it was wonderful to read about that.
Male character I am crushing on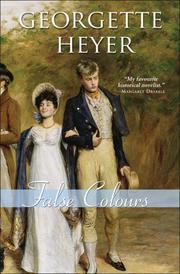 False Colours by Georgette Heyer
That would have to be Kit Fancot from False Colours. Kit is one of a set of twin brothers who have a very ditzy mother who is in very serious financial straights. Then his brother goes missing in the country side, his mother was depending on said brother to get married and free up the Trust to help her out, and the fiance has never even met Kit, in fact no one even knows he is in town… What follows is an entertaining read about Kit stepping into his brother's shoes, initially for just one night at a dinner held by the fiance's parents but then it becomes a few days, then a few weeks, poor Kit. The brother is still missing and he is left in a very uncomfortable situation. Thankfully he is a diplomat by trade, but will it be enough to get him through this tangle of a situation? I really loved this character. He was so sweet, had such a great sense of humor and diplomacy, and when contrasted with his brother was really just all around the better twin. I loved reading about how he handled the situation and seemed at times to be surrounded by ditzes from his mother to his brother to various relative hangers-on. Poor Kit!
Most Fascinating Character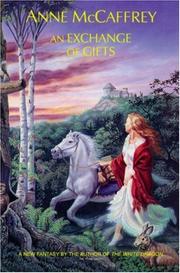 An Exchange of Gifts by Anne McCaffrey
That would be Wisp from An Exchange of Gifts. Wisp appeared to be a boy that was "just a wisp of a thing" and stumbled upon the princess hiding out in an abandoned home quite by accident. They team up and help each other to survive in the woods while each hiding from their own secrets. Wisp was curious though in that while he did appear to be young and frail he was often a lot stronger than he looked, and sometimes things around him changed to be seen by others as something other than they were… I loved this story I just wish that it was more fleshed out. It was too much story for a novella and to be crammed into one it suffered greatly. Wisp was genuinely fascinating and I wish that I could have read more about him, his back story and had more of his relationship with the princess, and his reaction to her revelation be fleshed out and gone into. He was the first shape shifter I stumbled across in literature and I wish I could have read more about him.
Favorite Couple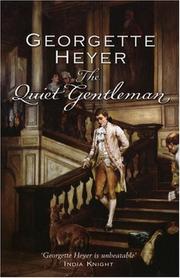 The Quiet Gentleman by Georgette Heyer
Okay, first off, who wouldn't love a heroine named Drusilla? In The Quiet Gentleman we have a man named Gervase Frant who comes home from the Napoleonic wars to inherit his estate. He finds that his step mother and step brother are less than pleased that he has survived the wars and is now taking away what they believe rightfully belongs to the step brother. Then mysterious "accidents" begin to happen to him. It isn't long before he realizes someone doesn't just want him gone from the estate, someone wants him dead. I loved this mystery of a historical novel and I loved the hero and heroine in it. Drusilla is not a beauty, she is short and plump with plain brown hair and a no nonsense attitude. Gervase is smart, even tempered and in desperate need of a damsel who is not in distress as he is the one in need of rescuing! I'm including my favorite quote here because it really sums up this couple nicely.
"Depend upon it, you are just the sort of girl a man would be glad to have for his sister! You don't even know how to swoon, and I daresay if you tried you would make wretched work of it, for all you have is common sense, and of what use is that, pray?"
-Drusilla Morville
Books that changed my approach to life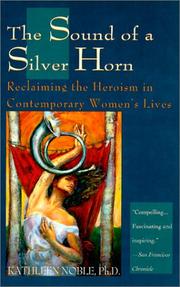 The Sound of a Silver Horn by Kathleen Diane Noble
The first non-fiction book I had read in a while, I picked up this book for Women Unbound and simply loved it. It is a book about the heroism found in women and about how we are female heroes in our own powerful and profound ways in even out every day contemporary lives. It talked about the various phases a female hero must go through and the various dragons she has to face to become a self actualized person in her own right instead of merely a secondary and repressed gender. It was a very powerful book to read and I loved reading about all of the different women that followed the female hero's path and came out the other side to tell about it. An inspiration to read about.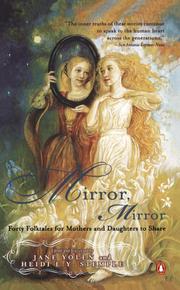 Mirror, Mirror by Jane Yolen & Heidi E.Y. Stemple
Another book for Women Unbound, Mirror, Mirror is a collection of "40 Folktales for Mothers and Daughters to Share". I loved reading about the discourse between mother and daughter and the talking points they covered as far as womanhood, motherhood and daughterhood were concerned. As well as talking about all the things women face, from drugs to sex, from death to child birth, from one generation to another and into the future. It is still a book I would like to look over with my own mother one day. I loved reading the fairy tales, but I loved more the discussions and the thought provoking points brought up after them.
Most inspirational book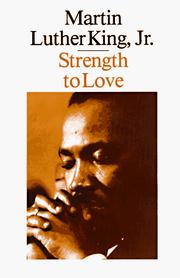 Strength to Love by Martin Luther King, Jr.
This collection of sermons written by Martin Luther King, Jr. came at a time when I was feeling like I wanted to completely give up on the Christian faith as a whole. Christians just seemed too greedy, too hateful, too judgmental, too narrow minded to have anything in common with my world view. I wanted to take a more encompassing view of life, a more loving view. I got that from these sermons. These seem to cut straight back to the heart of Christianity, a faith of love and acceptance, a faith of peace and hope. It was a real balm to read, and I'm glad I finally sat down and did. It was very inspirational, and powerful, and I would urge all Christians to read them at some point.
Most inventive storyline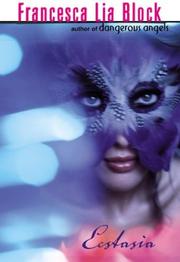 Ecstasia by Francesca Lia Block
This novel was one huge allegory and I loved that. Elysia is a city of sparkle and glitz, parties and fun. The young stay above and drink and get high and enjoy life, but they all worry about time and when they grow old they can no longer stand to look at themselves and they go Under. There they wait to die. This is a story about a band called Ecstasia who deal with growing up in the city and trying to find real beauty amongst all the glamor and glitz of a party town. There are a lot of allusions to old Greek myths and a lot of elements that can be translated to different part of our real world lives. I liked the depth and hidden meanings, even if it took several times of reading all of the flowery adjective filled prose to get to them, it was very much worth it. An interesting way to present social commentary on our modern day society.
Most surprising novel in a good way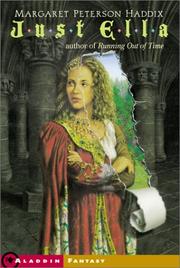 Just Ella by Margaret Peterson Haddix
I'm not sure what I was expecting when I picked up this rewritten taken on Cinderella, but what I got wasn't it! In Just Ella we have a girl that lives with her stepmother and step sisters and wants to go to a ball but is forbidden to by her step mother, but there the similarities end. Instead of getting all weepy, she gets all bootstrappy. She finds and alters a dress, gets herself to the ball and woos the prince, all unaided. But, where the traditional fairy tale typically ends, this one begins and things are not as they seem. The prince is a bore, the court wants her to act like a helpless princess, and her tutor is the only person that seems human in a world of vapidness and picture perfect smiles. When she finally decides this isn't the life for her things take a dangerous turn and she realizes that she is now trapped in a worse way than she ever was with her stepmother. Ella is witty, sly, brave and willing to do anything to achieve her happily ever after. She never once settles, and I really admire that about her.
Most surprising novel in a bad way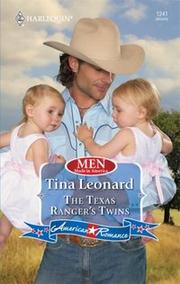 The Texas Ranger's Twins by Tina Leonard
I decided I wanted to give contemporary fiction a go after the resounding success of discovering historical romance. This ended up being a huge, huge, huge fail on my part. I hated this book by the end. It was a poorly contrived romance, it had a horrible unbelievable storyline. And, worst of all, there was an abusive element that was resolved in a way that empowered the abuser and not only left the abused in a more helpless position than before, but dragged more victims into the abusers circle of power. It was just… really, really bad. I was expecting bad romance potentially. Nothing could have prepared me for this though. I still have not found a modern day romance that I like, even a little bit. I'm not sure if I ever will to be honest. There are times when I think it just doesn't exist.
Trends for 2009 and Hopes for 2010
After discovering Georgette Heyer I went a little crazy buying and reading tons of her books. I also branched out into other historical novels and tried, unsuccessfully, to branch out into more romance. Thanks to my grandmother I also got to read several Christian fiction novels, which were interesting to say the least. This year I have several reading challenges which I think will dictate a lot of my reading in the coming year. I'm looking to participate in a read-a-long for the Lord of the Rings which runs January through April. I also am hoping to read more non-fiction this year, and hopefully work more on my overarching goal of getting through all of the books in my collection. I can dream, can't I?
Here's hoping we all have a wonderful, and peaceful year in 2010. Happy reading, everyone!